---
Welcome to Gardnerville's premier horse boarding facility.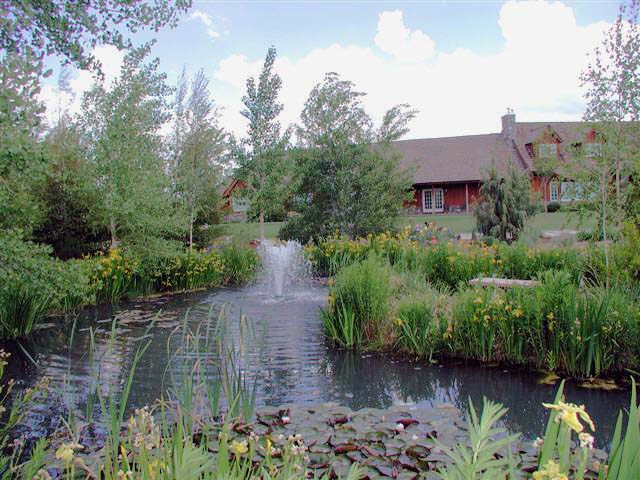 You will find many informational links below.
Cottonwood Creek is a very beautiful horse boarding facility located in the heart of the Carson Valley sprawling over 40 acres of rolling hills and flower gardens, boasting its own trails and both green pastures and dry lots with large field shelters, private shelters with private paddocks and an eight stall barn. BLM access to the Pine Nut Mountains is available just a few blocks away and we are fifteen minutes by trailer to the other side of the valley and the trails of the Sierra Mountains.

We have 8 barn stalls with attached paddocks, 20 private paddocks with three sided shelters backing up to the west with large to extra-extra large paddocks (50' to 150'), 3 five acre grass pastures and 2 five acre dry lots all with large three sided shelters. There is a round pen and a very large outdoor riding arena (125' x 200') as well as a new lighted, covered arena (75' x 150').

There is a separate area with railroad ties, ditches and bridges and other activities to practice for trail rides. Both arenas have just been manicured by the Rock Doc and there is not a rock to be found in either one. There are also two wash racks with hot water as well as three additional two-horse hitching rails plus cross ties in the barn.

We have had over twenty-five years experience breeding and caring for horses and we use this experience to provide the same care and consideration for our boarders that we use with our own horses. Safety has always been a major consideration and the property is surrounded with sturdy round wood fencing and has an automatic electric gate at the entrance. Interior fencing is a combination of metal pole fencing and electric tape. Both the owner and the foreman live full time on the property.

Clinics/Lessons/Coaching are available in English, Western, Horsemanship & Trail styles of riding. Our trainer, Sandy McMahon comes to us with over 28 years of experience, both showing and training. Inquiries are welcome (971 235-4647.)

We are located on the east side of the Carson Valley just 30 minutes from Lake Tahoe and one hour south of Reno.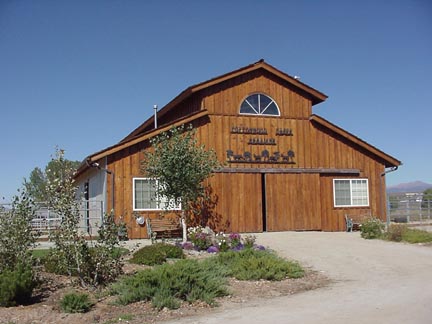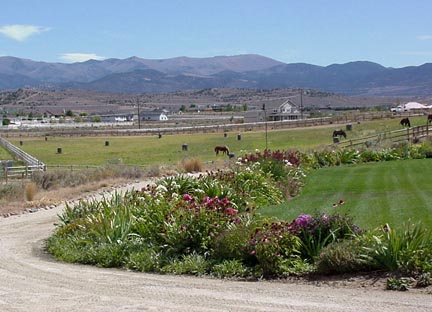 Regrettably, we no longer are a Bed and Breakfast

Garden Tour Rates Directions and Map Farm Tour Nature Journal House Tour




You can reach us
by phone or fax: 775 782-3057
by text or cell phone: 775 721-9131

You can reach the Foreman Mario Conchas at: 775 781-8168

Last Updated: May 20, 2020